THE ROISSY TOWN CENTER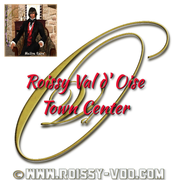 Roissy Val d'Oise is designed to welcome all visitors and members into our Town Center. Stroll along the shops and stop in at the Art Gallery. Research your kink in the Roissy library before a leisurely walk to the cafe where you can sit and enjoy the company of friends.
Buildings in our town center
The Roissy Ballroom
The Roissy Val d'Oise Cafe
The Mall, consisting of 11 shops
The Roissy Theatre & Art Gallery
The Tea House in which is housed:
Maitre Rene's Office,
The game room,
The Roissy Val d'Oise classroom,
Resource library,
Roof top dancing.
Below you will find a diagram of our Town Center