11. Tea House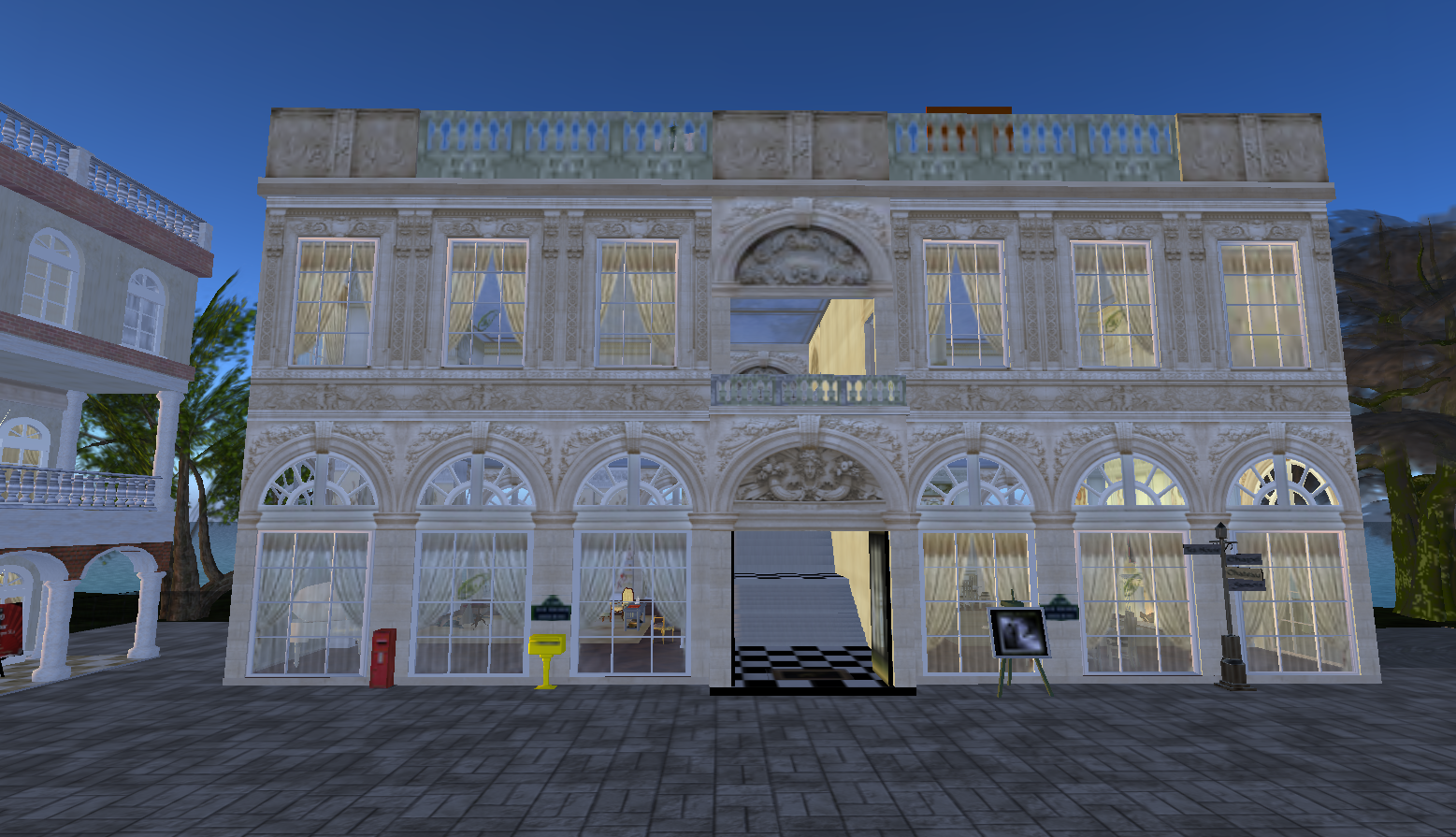 The beautiful Tea House is a focal point of much activity in our Town Center.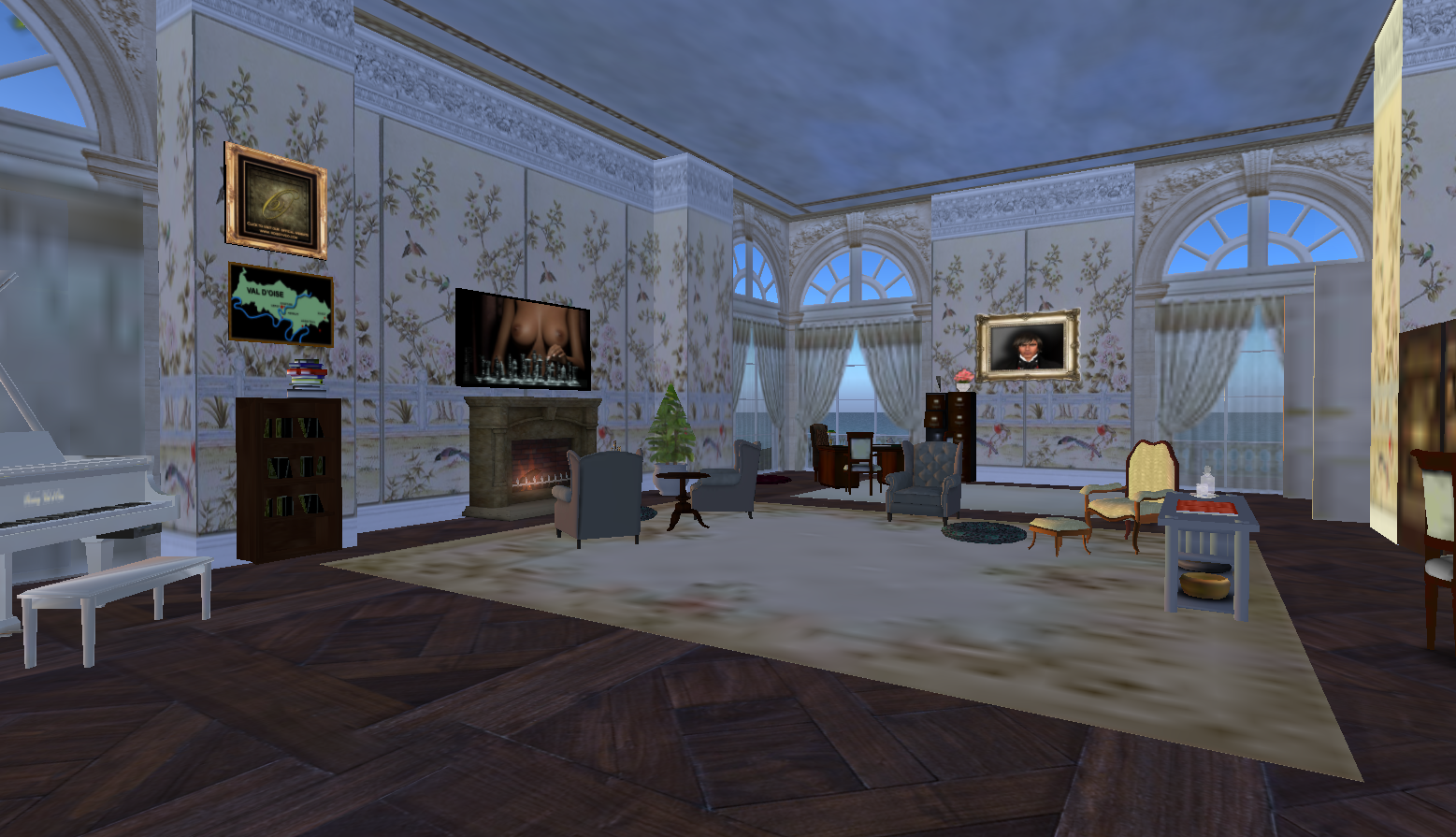 MAITRE RENE'S OFFICE
The most important room in this building is the office of our Maitre Rene, who is the owner and proprietier of Roissy Val d'Oise. Maitre Rene's dream has been to provide a home for Dominants and submissives alike; a place where training into our BDSM lifestyle can be conducted in a safe, sane, and consensual environment. His generosity is providing this for our community excells and goes beyond what many people are willing to do... i.e. to give freely.
In keeping with this thinking, the second important room in this building is our classroom, located on the second floor.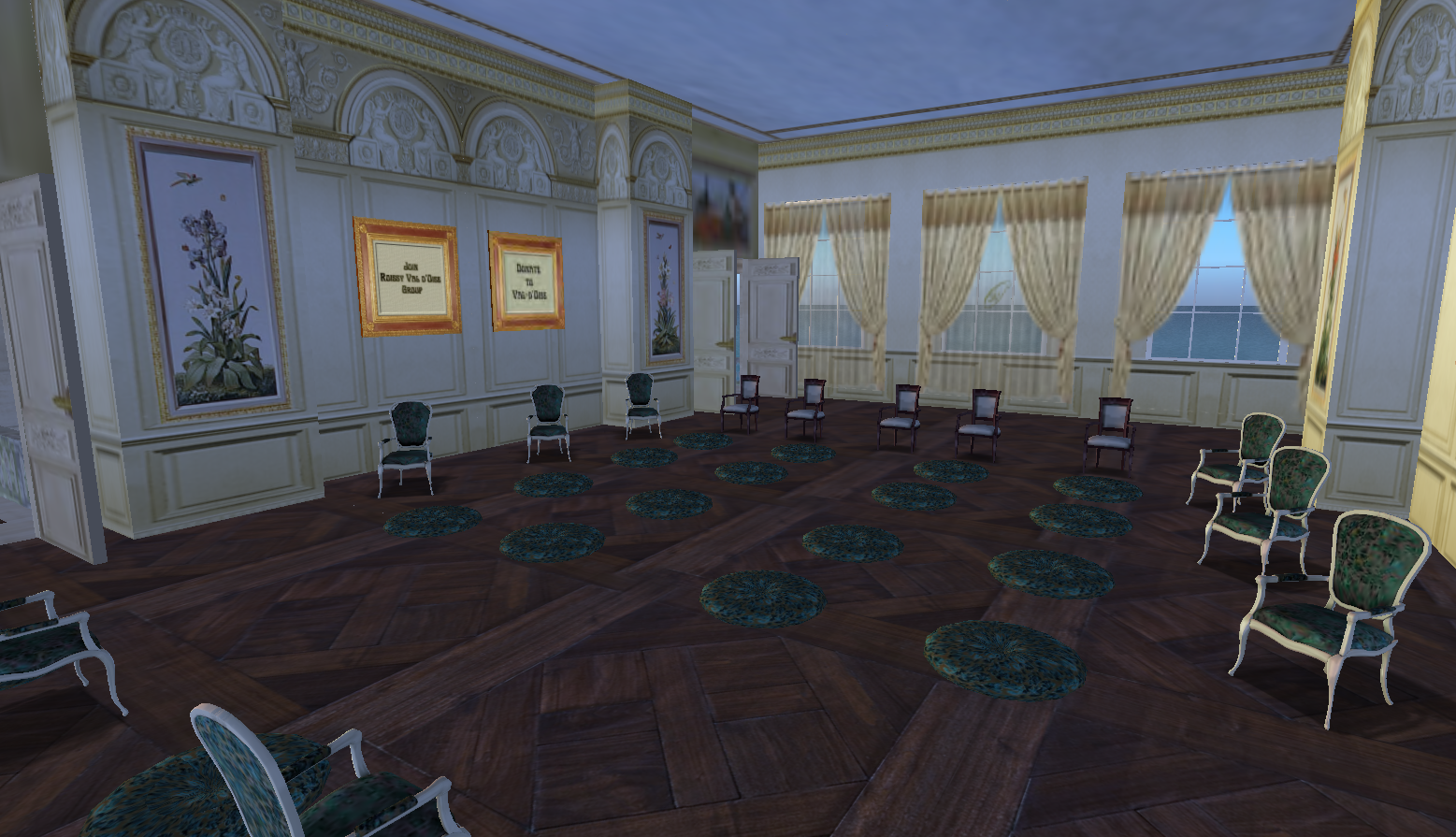 THE CLASSROOM
Throughout each week, various workshops are offered by qualified Dominants and submissives alike. Aside from the required workshops the Dominants and submissives who are undergoing our training programs must attend, many other workshops are offered by our Masters and Sisters; the subject matter vary, depending on the individuals.
Required Workshops (for more information on these, see WORKSHOPS)
1. Introduction to Roissy Val d' Oise
2. Limits
3. Safewords
4. Subspace
5. Subdrop
6. Aftercare
7. Roleplay & Emoting
Submissives only
Master and Sister Workshops
Such topics in the past have included:
Nurturing Our Submissive Sides a 3-part series
Part 1- There is no perfect submissive
Part 2- 20 Things You Can Do Today To Improve Your Submission
Part 3: Attitudes
Don't Rush for that Collar
Etiquete
Emoting or Emotions
Initial Service
Power Exchange
Profile Tricks
The Four Pillars of Role Play
What Does Being a Good Dominant Entail
Humiliation
Responsibilities of a Submissive
Different Types of Play
Sensuality
BDSM
Collaring
Communication
Different Types of Internet Submissives
Mentoring
Positive Submission
RLV
Sub Frenzy
The BDSM Emblem
5 Very Important Things for a Dom
Trust
Roleplay Etiqute
The Polyamory D/s Relationship
and many others... .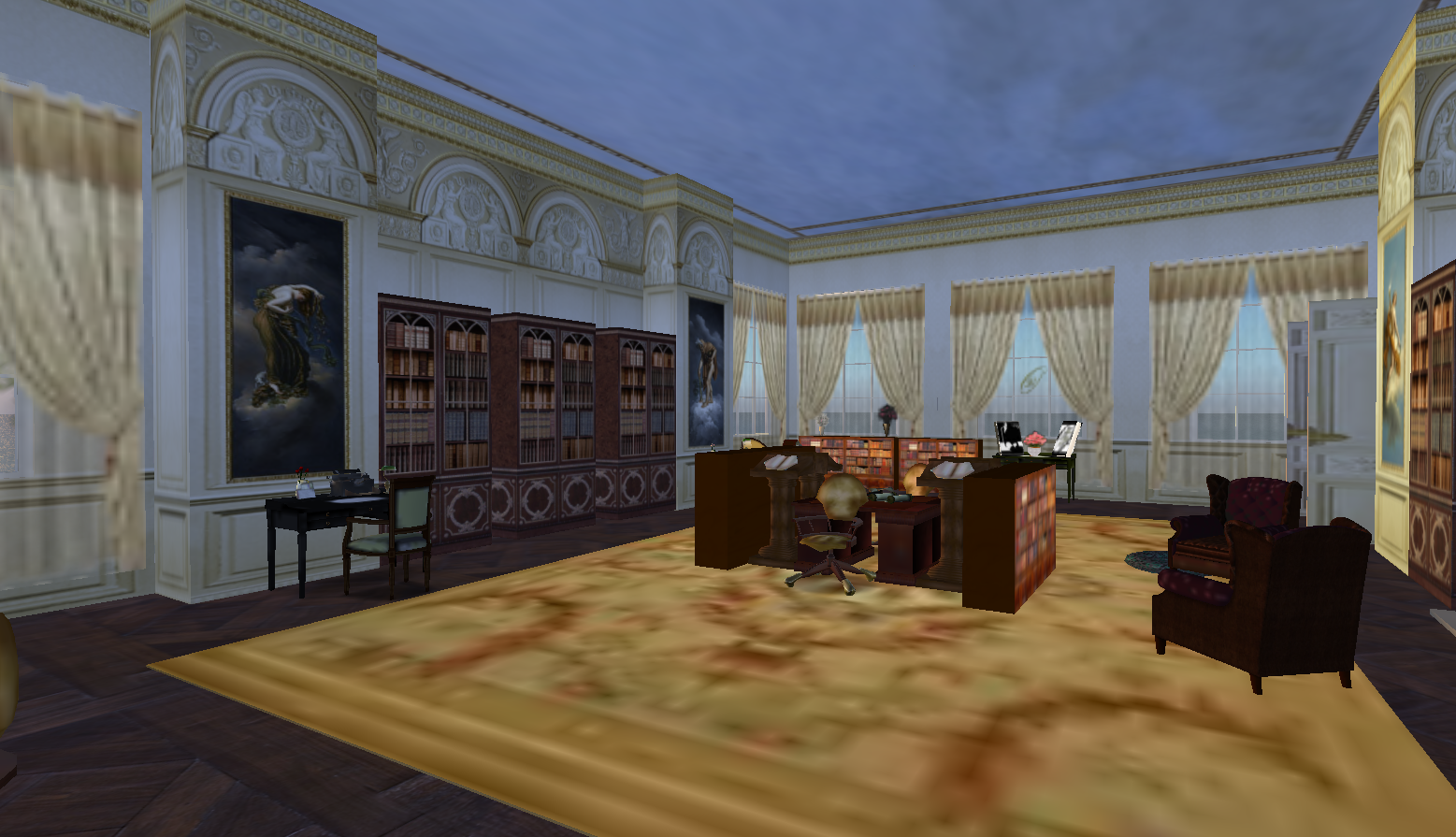 THE RESOURCE LIBRARY
Bookshelves line the walls, each dedicated to a different theme, and each theme loaded with notecard references available to our Roissy Val d'Oise Famille Group members.
The themes include:
BDSM 1
BDSM 2
Story of O
Dominants
Submissives
This library has been used by many a Dominant and submissive in studying for task logs and preparing workshops for their advancements. Known as a quiet place for repose and study.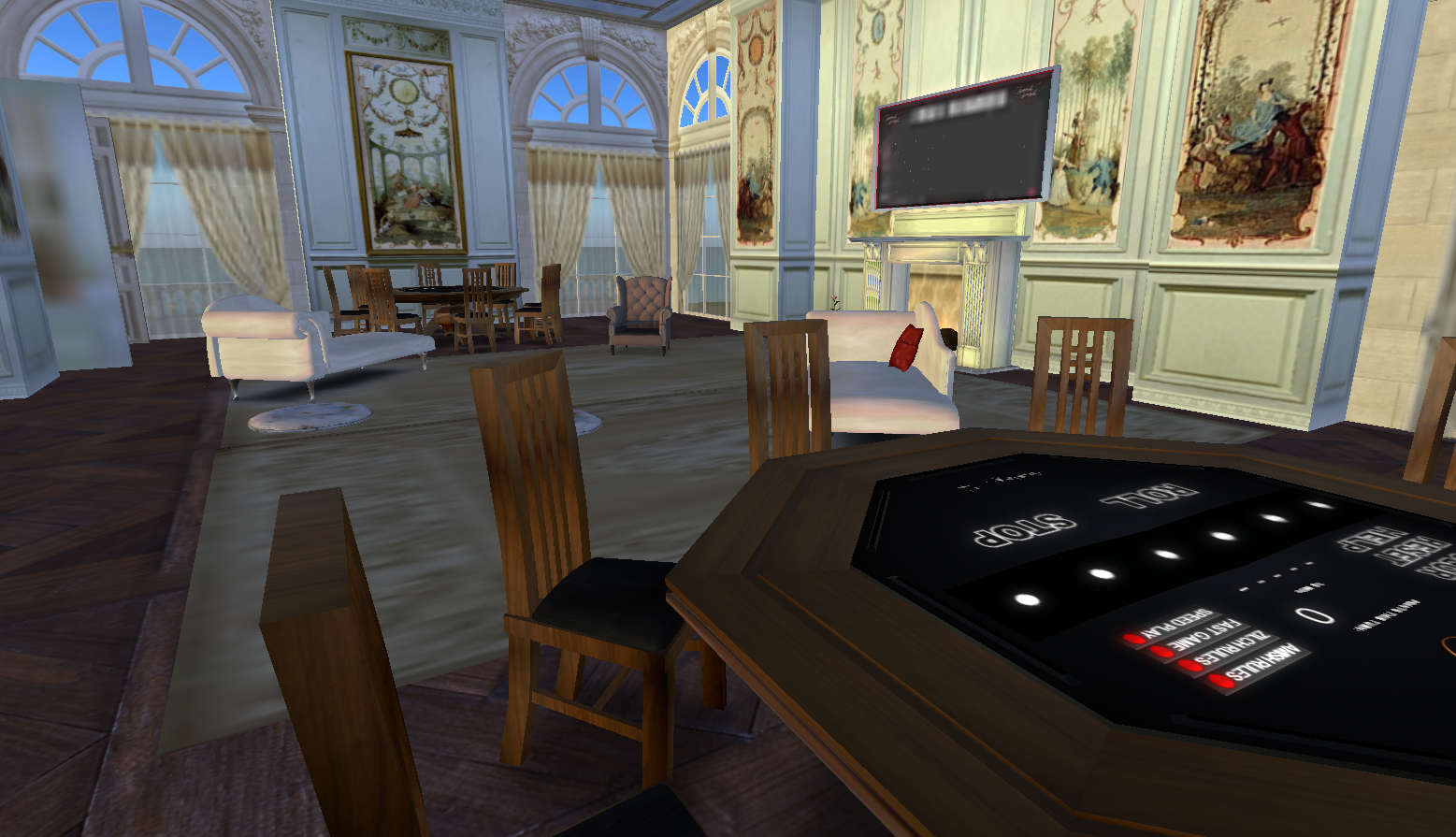 THE GAME ROOM
Are you a gamer? Well, not just any gamer, I'm talking Greedy Gamer? Well then, we have a room just for you, with two greedy tables in it and a nice friendly sitting area between them.
A score board rests above the fireplace between the two tables, so if you want to have a match-off, go for it! Our greedy tables are free.
Pass the whisky bottle, bump and grind the table, sit on your lover's lap, or dance on the table-top... no matter how you play the game, there's fun for one and all.
Most of our greedy games seem to get going after 6pm SLt... but hey, what not help start them at any time of the day!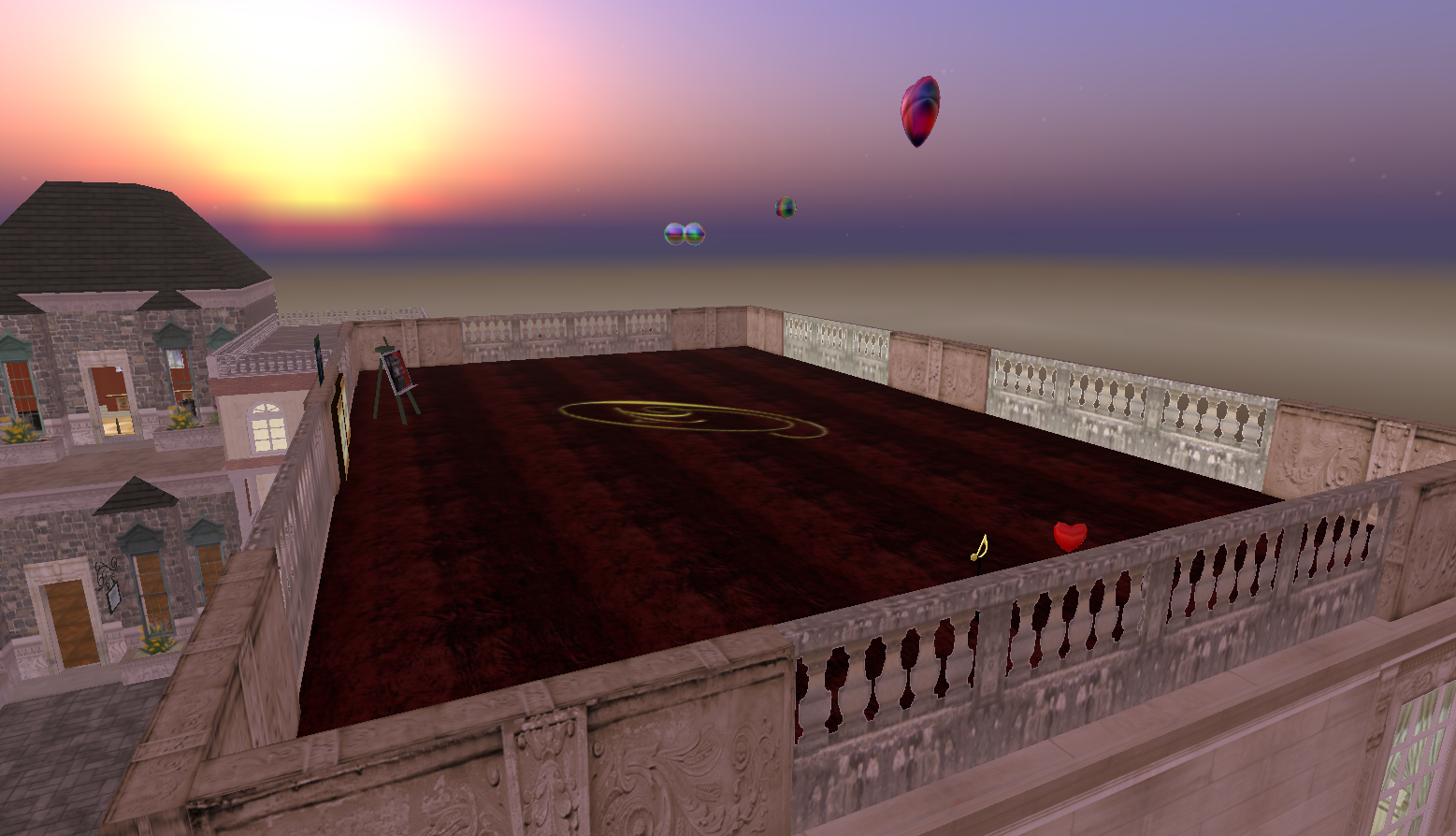 THE ROOF-TOP DANCING EVENTS
Sunsets and evening events are perfect for the Tea House Roof-Top, and we have had some fun and interesting ones take place, from regular weekly DJ events, to special one-time events and even a Sensual Market.
For a listing of Roof-top events, please check our CALENDAR.
The Roof-Top is one of the more romantic spots on Roissy Val d'Oise that is perfect for an intimate and private dance with that special someone; try putting your sky at Sunset or Full Moon to enhance the ambiance. Enjoy!