3. The Roissy Val d'Oise Cafe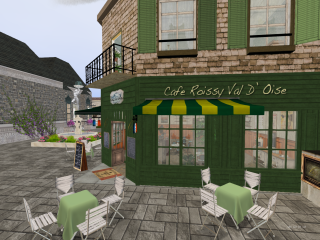 It was a long time coming, careful planning and mesh construction has given our Roissy VdO family a wonderful place to meet and share experiences. It has been built theme appropriate in France for the time period of Pauline Réage's "Story of O" first published in 1954.
In Second Life please visit the Roissy Val d'Oise Cafe in our Town Center.