6. Lof
Owner: Lof Nordenskiold
*Lof's Mode
Design of high quality
which convey elegance
along with a soft sensuality
- from ladylike to sexy
- classy but still a little naughty.
- stylish clothing that's cleverly nude
No Custom Works atm
* Customer Service
-ALL DESIGNS are: copy only. If you need to buy as a gift please purchase from one of my vendors or on Marketplace.
https://marketplace.secondlife.com/stores/46169
Be sure to login and activate "adult level".
-ASSISTANCE NEEDED - IM me, I'll be glad to help you.
-MISSING DELIVERY - Please IM me - inform about transaction number and transaction details for a redelivery.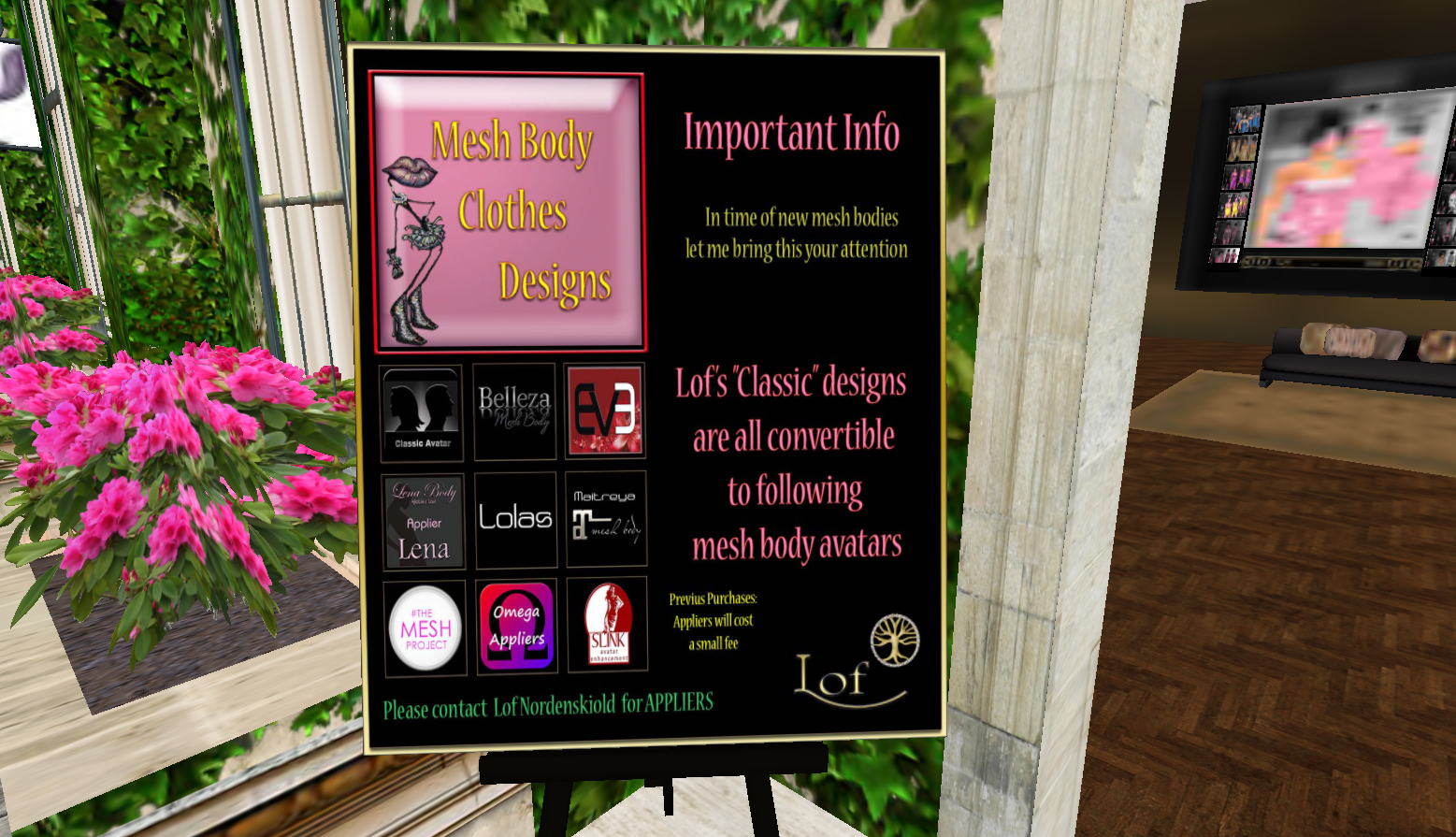 Here you get clothes for
EVE Mesh-Avatar
Welcome to ABSOLUT CREATION
Avatar fitted mesh EVE
In Second Life please visit Lof in our Town Center.