Gratin Dauphinois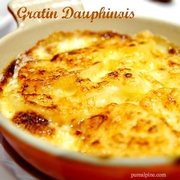 February 27, 2015 Recipe
Preparation time: 25 minutes
Cooking time: 60 minutes
Ingredients (serves 6):
1 kg potatoes 1/2
A few grams of powdered garlic
30 cl cream
Salt, pepper and nutmeg
100 g of butter
1 liter milk
Preparation of the recipe:
Peel, wash and cut the potatoes into thin slices. NB: do not wash AFTER being cut because the starch is needed for correct consistency!
Place in a saucepan the milk, garlic, salt, pepper and nutmeg. Bring to a boil and add the potatoes and cook 10 to 15 minutes, depending on their firmness.
Place the potatoes in a buttered dish, cover with cream, then have the small knob of butter.
Bake in slow oven (gas mark 6) for 50 minutes to 1 hour.
Remarks:
A successful gratin is characterized by potatoes remained slightly firm.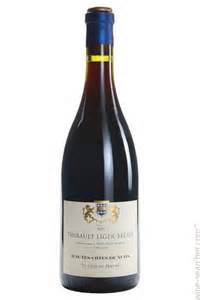 Recommended wines: burgundy.