Dash Master Ceremony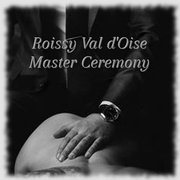 May 15, 2016
The Master Ceremony is a grand event, one full of wonderful speeches, but mostly words of wisdom shared by the newly titled Master. However, no ceremony of any kind truly begins until Maitre Rene arrives, and so it was at this one.
Maitre René: Bonjour dear family. It's always nice to join with you on these special occasions." He sits in his seat. "Please Dusty, continue with the Master Ceremony."
And so the ceremony begain.
The following are the speeches given on Master Dash's behalf.
---
Maitre Dusty: "Welcome all my friends and a hearty thank you for joining us this evening as we celebrate the diligence that Dash has shown to complete his journey and achieve his full Master tag, and now joins the ranks of the many fine Masters of Roissy Val D'Oise. After applicants receive their Dominant tag and begin work on their log of task, it is much like any other journey where one seeks to learn and complete work and yet learn a great deal about themselves and the others around them. They find the others around them, both Dominants and submissives alike teaching one another from their store of wisdom.
"At Roissy Val d'Oise, we believe that being a Master of the Chateau is an achievement to be earned. We ask our Dominants to demonstrate their diligence in learning about our culture here at VdO and BDSM in general, to express their knowledge and understanding of critical components in this lifestyle, and to exhibit skill in building creative, enjoyable and erotic scenes with the submissive women in our community. As with anything in life not everyone who begins this journey completes it. Those who do complete it do so because they don't give up, they keep moving forward. Many come here looking for a chance to have good role-play; most that make it through to earn their Master's tag discover much more than that. They discover a chance to learn, or re-learn about themselves and about BDSM in a warm, encouraging, growing community that takes it's heart from the Story of O.
"It is truly a pleasure to have you all here with us to share this wonderful occasion"
Master Dash: ::My eyes, floating between the Maitre, and those friends who are able to be here today,, who are sharing in my achievement, I feel,, ,,,,,,, pride::
Maitre Dusty: "Before I turn the floor over to Dash and his guest speakers, I wish to present his Master ring that has been made for the Masters of Roissy VdO. Dash, on behalf of Rene, I give this to you as one who now joins the ranks of the Roissy Val d'Oise Masters of the Chateau..... Psssst, it even has the built-in Ranger-Rick decoder per your request. *grins*"
Master Dash: I stand tall, my shoulders' back, a proud member of our BDSM community. My palm, outstretched to the Maitre,, accepts my Master's Ring,, a symbol,, and a personal achievement standard I intend to wear a long time. whoohooooo!
Maitre Dusty walks over to him, offering him the ring. "We are honored to have you in our community, as we are with the rest of our family here. I have no doubt that you will continue the hard work you have demonstrated so far as you continue this next part of your journey in our community." smiles.....Offers a handshake Of congratulations and returns to my seat
Master Dash: ::takes a deep breathe. I stand, accepting the gold ring, I slide it onto my right hand, middle finger…… and I clench my fingers into a fist. I smile, admiring the symbol and nodding at it with pleasure. Turning to Dusty,, "thank you, my friend. And thank you, my friends. I am so very pleased so many of you could make this event, I am truly honored by your presence. The first individual I have requested to speak on my behalf as a man who has earned my utmost admiration and respect. I hadn't met Maitre Rain previously during the brief month I had been in VdO as an Intern working to be promoted to Dom. It was karma that had me in attendance at Rain's Master ceremony in mid-September. I owe a lot to Master JC, then Master of the Doms, for introducing me to Rain after his ceremony. JC either saw in Rain a kindred soul to me,, ever searching, or JC was just killing two birds with one stone,, as Rain, now the new Maitre-in-training, needed a Dom to grow for his Path to Maitre." ::chuckling::
"As ever, my best decisions seem to be karma-driven. Not knowing other Masters yet, I was just happy to have someone who would fill the required role of punching my log ticket as I performed on my Master's tasks. Best damn decision I have made in ages.
"I found in Rain an experienced RL BDSM man, and he did not disappoint me as he shared his sage advice with me time and again. He, more than most, knew I was here searching for who I am to be. Instinctively, I felt that my RL past in D/s had been incomplete, but how to punch thru that wall? Rain gave me perspective. "
"He has the courage of his convictions, to reveal those most personal moments in his evolution in his development in BDSM, and these have had a profound effect on me. Many of you know the kind of man Rain is; honorable, trustworthy, dependable, insightful. In my mind, he is a paragon of what all Dominants should aspire to, and what I aspire to become. I am humbled that he is kind enough to share some thoughts with us today. Maitre Rain, I turn the floor over to you.."
Master Dash smile proudly, and I return to my seat::
---
Maitre Rain : "Thank you Dash", .... rises to look out over our precious famille who gather today to honor one of our own. It's more than an honor to stand for my good friend Dash today as he receives the title of Roissy Val d'Oise Master. It's also a personal pleasure, as he has also become a very good friend who I respect and admire. Over the months that I have been Dash's mentor, we have had dozens of conversations. Many of them of course were about the various path log tasks he was doing. Some we just spent enjoying ourselves. Dash is a confident dominant.......smile
" He has that perfect balance of confidence and self assurance .....without being arrogant. He knows his strengths, and also his weaknesses, striving always to enhance the former and to improve upon the latter. When he works a submissive, he does his very best each and every time to challenge her.....to push her beyond where she has ever been.... and therefore to assist in her growth. He respects the gift of her submission and shows it in his use of her.
"It was always entertaining to talk with Dash following one of his scenes. He exhibits a pride in knowing he did his best, and yet has the ability to laugh at himself, and admit what he learned from the girl. I remember his first two tasks on the path from Dominant to Master. He came to me all excited and gushing with enthusiasm....... sadly he had done them in IM and neither could count in his log.
"Many would have been upset or angry....perhaps resentful of the rules. Not Dash...... he grinned sheepishly and said....."Oh good I get to do them again!! He has approached every obstacle with that same determination and good cheer. Many dominants dread the creation of an original workshop. Not Master Dash..... he relished it. His topic was all about enhanced foreplay..... and he led us through a detailed description of the female body, and ways to arouse a girl until she is begging for releas. As he talked during his work shop, the submissives in class began to squirm and the temperature in the classroom rose about 30 degrees. More than one debutante, demoiselle and yes even Sisters.... soaked their gowns and the cushions upon which they knelt.
"Well done my good friend. When it was time to do his final exam he asked what types of things that might entail. I told him each is unique, but in general what to expect and to be thinking of who he wished to ask to assist him. Smiles remembering what he asked me. "Can I have two?", meaning of course could he undertake a final utilizing two submissives.
"That's a Master ladies and gentlemen.
"Maitre Rene, Dusty, dominants, ladies and friends, it is with extreme pleasure I recommend Sir Dash to receive this honor which he has worked so diligently to achieve. He is an inspiration to all who follow in his footsteps and a tremendous asset to our family.
"Congratulations Master Dash..... I am so proud of you.
Master Dash: "Thank you for your most kind words, Rain,,,,my Mentor, my friend"
Maitre Rain: Pausing to present this special bottle of 25 year old scotch I have saved for this day to my good friend, Maitre Rain then returns to his seat smiling.
Master Dash: ::>>I extend my right hand to Rain,, clasping a firm, two-handed, heart-felt shake:: My third hand cradling hte prescious scotch. May our friendship continue and grow, and as a Master now, in thy shadow and at thy side, let's strive to inspire all our most lovely submissives to ever greater heights! Mmm." ::I gesture outward~~, randomly dividing-up/splitting the room of lovelies before us:: "I'll start with this side…>>>" ;)
Maitre Rain: get to work on that Maitre tag soon.
---
"It is with great pride I introduce the Famille's newest "O", and someone I consider a close friend of mine since the moment we met. We met by accident over a year ago now, we were dancing with others, had a mutual friend at VdO, and ended-up chatting about the lifestyle and, naturally for me,,flirting, six-months prior to my joining Roissy Val D'Oise,... thus proving to me that some encounters may very well be preordained, or just glorious karma!
"And yes, I immediately found in Xanadu, one I wanted to know more. Xan was already a member at VdO and was finding her submission, and is part of the reason I joined VdO in August 2015, to explore my own mindset and feelings about BDSM. Xan was among my inspirations for getting through my Intern Dom period as fast as humanly possible, well …….her and the dang dance gestapo. (I still claim I was set-up by the random dance-mix setting on all the sim's dance intans,, all those many times!).
"As a Dom, Xan was the first submissive I scened with following my promotion to Dom in September 2015, right after a HammerFla dance at the sim. Additionally, Xan blessed me by willingly sharing my final Master's log project, and surviving it!
"In any case, she has proven to be my dear friend and an unparalleled confidante. More than anything else, Xan has been my conscience, which I will speak of later. Her commitment to Roissy is inspiring, her dedication to those around her implacable. I am so pleased she has agreed to stand with me today. Xanadu, if you would be so kind as to now rise, and say a few words?
Master Dash: ::I step over to Xan, extending my hand, to aid Xan in rising from her cushion,,, my strong arm enwrapped around Xan,,,guiding her into the center of the area near me, and I return to my seat::
---
Xanadu: I will begin by saying this to yall .. it is always an honor to be chosen and then approved by the Dom Supervisior .. smiled to Maitre Dusty .. to become a task sister to a Dominant for their finals .. as they are tested both in their strengths and weaknesses .. just as we submissives are in our finals with our Maitres. Master Dash our Honoree and i first met at a dance in the gardens about the time i was initiated .. with occasional dance partners and frequent visits we became friends. I suppose one way to describe Him is flamboyant .. as He truly is a man of personal style .. from thongs to the most elaborate of dress suits .. capes included .. smile and winks .. In our earliest conversation i quickly realized He really had no desire to pursue a path .. but in time .. He like the rest of us realized the educational benefits .. so freely offered here by Maitre Rene.. Once beginning His path .. His eagerness to learn His role as a Dominant was evident as He reached forward and pulled his Dominance to the surface and became a full member of Roissy Vdo .. i have also seen He is always ready willing and able to assist any one in their log scenes .. as any loyal member of our community should ..
Master Dash is a Dominate who will guide you and will adjust to meet the needs of the submissive He is with .. although sensitive and caring He is a strong Dominate .. smiles .. remembering his explicit orders and discipline .. and continued to be concerned for me before during and at the end of each part of the scening. I will say if you didnt attend His Masters workshop: "Erogenous Foreplay Top-to-Bottom".. you should .. i found and was very pleased .. during His finals that He used several of his techniques to their fullest .
In closing .. i will add also .. to insure a relaxed relationship here .. it always helps for both the Dominates and submissives to take the time to reach forward to others ... especially to our Interns and Debutantes .. as some maybe feeling unsure of their new place here in our community and offer to assist with their task logs. turned and smiled to Master Dash then looked to Maitre Rene .. Maitre Rene .. i am very humbled to officially submit my recommendation for Master Dash to become an honored Master of Roissy Val D' Oise. offered a sincere smile to Him. ##
Master Dash: ::I rise from my seat, and advance to Xan, a mist grows in my intense dark eyes,, from too-kind words - so heart felt, in revealing how she sees me "I am so honored…" is all I manage to stammer out to her.. and I scoop Xan up and into my strong arms <<MassiveDashingHugs>> I escort my dear Xan back to her cushion,, and return back to the center of our area here::
---
Master Dash: "My originally and still final speaker needs no introduction to all the assembled chocoholics in the room, including myself. Annie is one of the first submissives I met here at VdO, shortly after I started my Path back in late August 2015. Just looking through Annie's groups, I could see a kindred soul is music tastes and nawty sims".::chuckling wickedly:: Annie impressed me. She still does. In first chatting, we found we actually overlapped in our virtual lives before SL. And we talked, about everything BDSM, the many feelings I was sorting through and testing/challenging, that had brought me here to VdO, and here to this day. Upon graduating to Dom, we shared and explored intense roleplay here, in its expression of sensuality, of slow touches and harsh punishments. She allowed me to be myself, and in doing so, I learn what that could mean to another in roleplay with me. These insights that we shared have been critical in my growth here. I present to you my dear friend Annie Chocolate."
Master Dash: ::I step over to the kneeling Annie C, my strong arms assisting her in rising-up from her cushion . Offering my arm to my dear one, I guide her towards the center of the area, and I return to my chair::
---
Annie: Looks about and slowly rises to her feet, smoothing out the wrinkles in her gown and clears her throat. Looks to the new Master with a sweet, wide grin and winks, turning to his crowd of fans. Greetings Maitre Rene, other dear Maitres, Masters (seasoned and new....) Doms, and beautiful sisters. It is with great pride and deep humility that i stand to honor this man, our Master Dash. This journey has been a long path of learning for our Master, and i was deeply privileged to be a part ... smiles to the new Master... or test victim? Grins
Master Dash ,i have nicknamed You Sir Rogue, because You use the term to describe Yourself, and it fits beautifully, From our first dance, You *touched* me in a personal and sweet way. You were brash and put Yourself out there from Your first word, very self confident, and You sucked the wind from me... Your roleplay is some of the best that i have experienced, in this sim and we have the very best RP in SL, so that is saying something... no one *touches* me like You You are inventive with Your instruments and i envy the one who read Your log for approval. Maybe we can use it in our erotic readings? (Chuckles)
You gained my attention from the negotiation and kept the intensity throughout. i felt your intensity and passion in each scene i had the honor of doing with You... and i was left quivering for more at the end. The scenes were not what i remember most about our interactions, my sweet Master Rogue, it was Your heart. i will always remember Your kindness and energy. You exemplify the heart of our story here in Roissy.... a strong dominant who controls His submissive, treats her with care and dignity and brings her safely to earth again with caring aftercare. Your talks with me have been sweet and caring and i consider You a dear friend. It is with deep pride that i watch You advance and become the rank of Master. You will be a fine beacon to others in this role and a treat to our submissives, as You have been to me.
Thank You for bringing me along on Your path and for coming into my Second Life like a gusty warm summer breeze and warming me from head to toe it is an honor to recommend You to join this elite band of men." << massive annie hug, leaving chocolate fingerprints>> Blows a kiss to the new Master and kneels quietly.
Master Dash: ::I rise from my seat and go to Annie, and I drop into a half bow before my dear one, my dark intense eyes never leaving her own. I gather her hands together atop my own hands,, and I lift Annie's clasped hands to My soft lips ///a long, lingering kiss:: "your words so touch me, thank you" ::Taking Annie in my arms, I guide her back to her cushion, guiding her down, her grace and poise speaking volumes. I return to the center of the room, facing my friends and guests, a single tear is now drifting down my cheek, unabashedly::
---
"Thank you, my speakers, Maitre Rain, my dear Sisters Xanadu and Annie C... I could not be more honored by thy words on my behalf today. I find that today is rush for me, a long-time arriving and passing before me now,, in a blur of feelings and memories of how I got here,, to this precise moment in my SL journey, with all its impacts on my RL Self. Of course, I am overjoyed that Roissy Val d'Oise has seen fit to count me among its Masters. Frankly, I did not think I would reach this day. Starting with the Intern-Dom Path last August, I looked at that log when it is first presented to me, that listing of workshops and roleplays, and dang,, I read it required nonsexual interactions during that Intern time? Yikes, I thought,,, this will so take-away my voice and body-language!
"I was surprised though, admittedly, as I got into the activities at VdO. I found I enjoyed the workshops, re-addressing my old values, considering other viewpoints, forever asking questions, and more than ever before I started considering the needs of others in the scening here. The process in VdO opened the chances to meet and really just talk to the membership about the BDSM lifestyle, its meanings, possibilities, and the contrasts to the D/s RL I had known and thrived in, years before.
"Know, I am here to really understand my Self, to challenge all my established lifestyle values that were so rock solid as of last fall. I raced thru the Intern path, mostly slowed by the timing of the required workshops. I feel everything I scene. In my roleplay, the edge between RL and SL ever blurs and merges for me,,, I ever feel everything, and I share that back even stronger.
" I assumed the path from Dom to Master would not present any difficulty to complete. Then, of course, RL and SL life gets in one's way. I become preoccupied with the needs of the pragmatic demands of those day-to-day real worlds. Nothing seemed to change in me, it became a little frustrating; I questioned my commitment to advancement in VdO... Suddenly that Master's log looked more daunting than I initially assumed."
"For me, it was even more complicated. As I mentioned, I am here to learn who I am now, where my RL and SL experiences have lead me to. I grew up in D/s, the stronger never hurt the weaker, and ever protected the weaker amongst us, cherishing their gift of submission to a Dom(me). BDSM harsh play was anathema to me for years, including up to last year. A year ago, I opened my mind to questioning that, and to possibilities, and that lead me to joining VdO nine months ago, with a lot of uncertainty. The greatest benefit of our membership here, is all the members willing to share their time, RL and SL experiences, and their values with me in my searching, and many of you did."
"For those first six months here, I absorbed everything, attended as many workshops as I could, considered and evaluated everything, started to experience scening here. I asked many of the members '…how did the scene you just did, or recently did,, affect you?' And I felt very much unchanged during those six months, my views remained the same,, values/ attitudes / expectations,, remained the same as I had always been prior to VdO. Then it happened for me, over a relatively short 10-day period in late January-early February just past, I found myself deeply immersed in a rapid series of back-to-back, really intense scenings, roleplays, discussions, talks especially with Rain, as I realized how I was shaking my core values,,,,some of you helped talk me through my inner turmoil"
"I refer to this as my epiphany. Simply stated, I was changed by those 10-days. It turned-out to be the culmination of everything I had actively learned and was working at understanding over the prior six months. And which I had shrugged off, as not having altered me in the least. It was my bombshell revelation at VdO. My thoughts imploded and exploded all at once. I found myself viewing many aspects of BDSM activities in a totally different light. I am still, today, digesting how Dash, in the process of re-inventing myself again,, will end up. My mentor Rain had the patience of a small god-ling I think,, putting up with how my feelings were de-recognizing, and simultaneously re-constructing, before my virtual eyes. I never expected to find this or experience this."
"And I continue to be affected on this Path, and I continue to evolve my feelings here. In here, I have faced my question of 'does perception mask reality?' Is how we touch each other real here, or merely a pixelated cartoon maneuvered across a screen, malleable, a video game? Perhaps we are all part of a grand illusion, wrapped up as a truth, or hinted as a truth? If this is the case, this ~~waving my virtual hand across the metaverse~~ is all superficial, where we just get points for shooting the right target, and we all smile in our imaginary pursuits. And no one is ever hurt or thrilled in what we do. We would then know this virtual time as a convenient lie."
"But what if, in interacting here, it is truly felt, intimately known by our avi, representing us? Felt in all its ramifications, not a lie? My used SL, which to me is the greatest social laboratory ever created, to explore my feelings about BDSM practices, what I feel, why I feel, and to my great surprise it has given me very tangible results. My RL is changed by my past nine months in VdO. More than ever before, I am sensitized to those I touch. I listen more and for deeper needs. I can hear and feel the darker needs in those weaker and dependent on me. I know I can gift them their needs, and I now know I will emotionally share in the positive rewards of their satisfactions."
" I believe I am better for this. I eagerly embrace the extent of the change I have found, some old walls are moved, some old walls have been torn down, some things are newly embraced, while others are still not desired and remain restricted from where I will find happiness. I feel reborn. It is amazing to me. Many of you here today have been integral to my path here, whether in VdO shared times, or in interactions elsewhere during my time in SL. Thank you all for your lessons, from the bottom of my heart. I expect that many of you will remain, or become, part of my further growth, as I view my learning needs as endless".
"Thank you all for this great honor you have bestowed upon me today. Finally, I do have a short commercial to make, just for a moment longer of your time. I have been asked, what does aftercare mean to me? Dominants do benefit from those savoring follow-on moments after an intense, emotionally-charged shared time, where we too float in the afterglow, radiating in the energy,,, feeling the prolonged rush. I am no different."
"To all of you here, attending my Master's ceremony, this is one such intensely emotional shared-time for me. For us. And for which aftercare is so required." ::my RL eyes film-up a bit,, wet as I survey those who have blessed me today with your presence and your witness:: So knowing me, I have arranged for our 'Dashing-Aftercare' event,, and I hope you all will be able to attend the rock tribute band - Nickelback. They play atop the Teahouse at noon until 1:30pm. I will be running my fast dances HUD, so just gather around Me, facing the stage, ping me for an invite, accept it, and align your shoulders up on Mine,,, we are soo gonna stomp-the-yard today! Know that RL MTV's Best American Dance Crews will be NOTHING, compared to us!"
"Any who can take pix or videos of the concert and our dancing, please do so and send a copy to Gillian or else myself, so we can make a collage for the website. I have increased the number of dancers I can carry on my HUD, up to 72"
"this calls for a drink!
Maitre Dusty: Wait....Maitre Rene?
Maitre Rain: hold up there mentee Maitre Rene has some words fo rus all.
---
Maitre René: thanks Dusty
Maitre René stands and smiles.
"After all this Congratulations to a man that have well earned his Master title I have a few words to say. Thank you for coming to this important occasion when one of our Dominants crosses the threshold into Master. Not everyone who begins this journey completes it. Those who do complete it do so because they don't give up, they keep moving forward."
Maitre René found the speech interesting but thinking: "test victim?" : "Dash, be a victor, not a victim.
"Many come here looking for a chance to have RP, most that make it through to earn their Master's title discover much more than that. They discover a chance to learn, or re-learn about themselves and about BDSM in a warm, encouraging, growing community that takes it's heart from the Story of O.
"Today, we're here to celebrate one of our own who has done the work, fulfilled his requirements and given of his time and energy to reach this achievement."
His fingers slip into a jacket pocket from which he pulls a folded piece of paper as he glances around the patio.
"By being here, each of you shows you are proud of our community and want to support the successes of our members… this warms my heart...