NEWS FLASH! Special DJ Did Rock VdO Until We Dropped!
May 9, 2015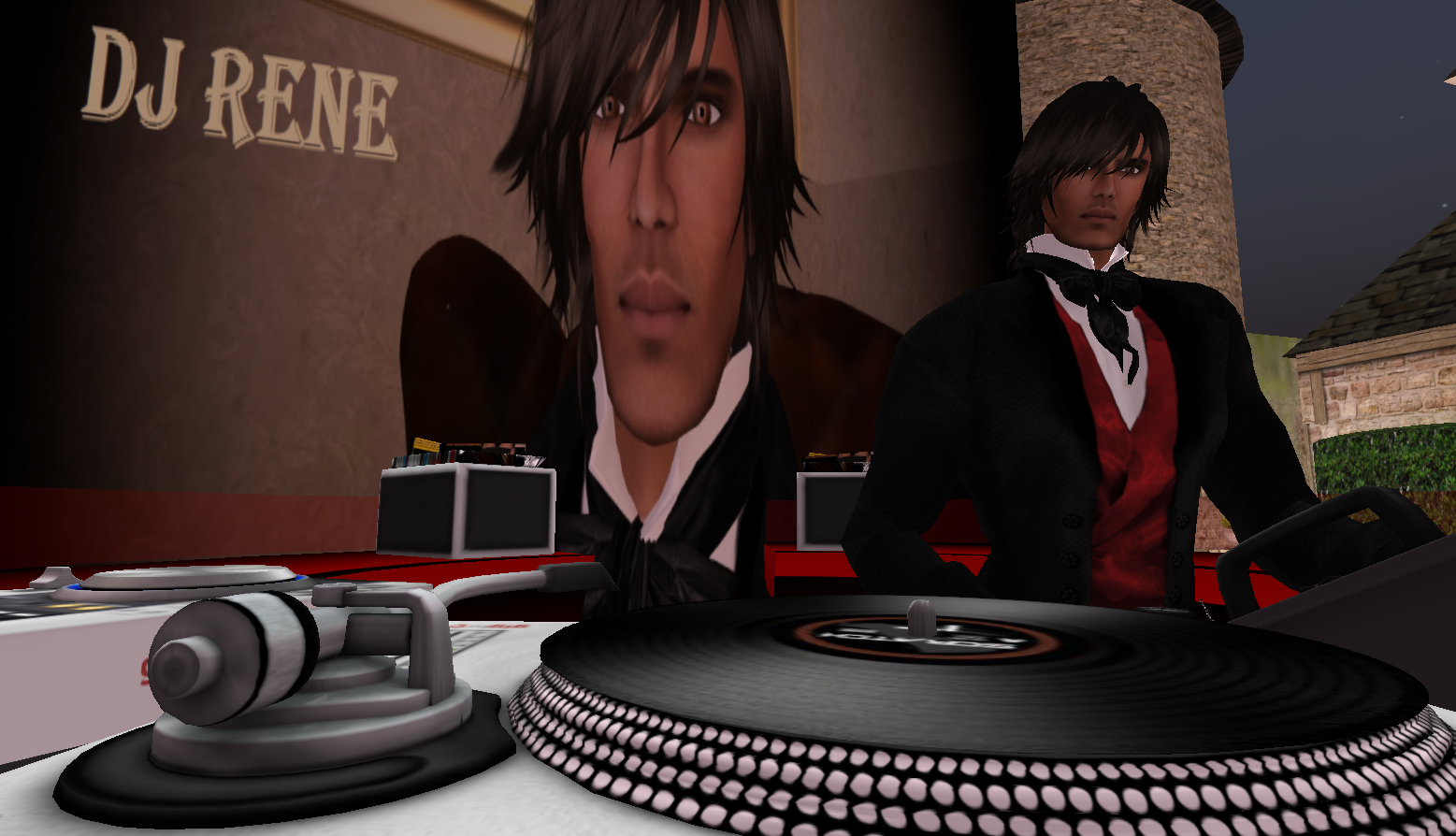 Our Maitre Rene gave our community the most wonderful gift! He surprised us by spinning some incredible music on Saturday night from 7 ~ 10:30 pm in the Chateau Garden!
From Barry White to the Bee Gees, Cyndi Lauper to Emilia, spanning the decades, he raced our blood with dreams of furry dragons to sweet sticky lollipops, raising us up on the Stairway to Heaven, while he and the other Doms were Lookin For Pussy in Notting Hill, knowing that Always On My Mind was the fact that Bobby Brown Goes Down while Sitting On the Dock of the Bay watching The Lady in Red swirl on the dance floor with Xanadu, until After Midnight somewhere in the world.
It was a Never Ending Story of Desperado... we were all Blinded by the Light.
Most importantly, he reminded us to never forget to whisper in the ear of that special someone: "I Was Born To Love You," and to Handle With Care the happiness, warmth and Whole Lotta Love generated by his gift of music in us.
I know he was Killing Me Softly With His Song and I wanted to scream: "LIGHT MY FIRE!" but I had to Let it Be... ok ok, I'll stop with the puns!
Thank You, Master Rene, from A/all of U/us who were fortunate enough to be there, and those of you who werent... WOW! You really missed it!
But... There Must Be An Angel somewhere out there, maybe looking like Smoke On the Water, who will be like The Pusher Man and whisper in Master Rene's ear: "You're So Vain" giving him the incentive to do it for U/us again!
He just has to because I don't know if Annie will be able to say "I Will Survive" if he doesn't play for us again. *hic*
My Love to A/all of Y/you,
Layla (just teasing) Let It Be Me -------------------------->
Juliette Surrealdreaming
Roissy Jouranliste