Introduction to Roissy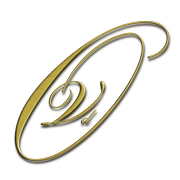 The Introduction Workshop provides the basic knowledge we expect all members to know and understand. Covered are sim rules, RP rules, dress codes, behavior conduct, and training path processes.
For the individuals who have applied for either the Dominant or Submissive training paths, this workshop is required for their logs.
For visitors who wish to gain a better understanding of our RP theme, as well as the subjects listed above, as well as to possibly help you decide if our training programs are suited for you, we invite you to come to this workshop.
At the end of the talk, the floor is opened for Q&A / Comments time, and we welcome and encourage you to ask any question that will support you in your understanding.
This workshop is given by one of our Admin Staff, and is offered on different days & times of the week. Should you check our calendar and find it is offered at days/times in which you are unable to attend directly due to your time-zone, we guide you to put a notecard in one of the "yellow" mailboxes found throughout our sim, and a member of our Admin Team will contact you.
See our CALENDAR for a listing of classes.