Safewords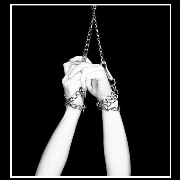 The truth is, SAFEWORDS are only good if you know how to use them. Direct communication is the best way to indicate when you have an itch, or your limbs go numb, or you have a muscle spasm, or simply need a bathroom break.
Our workshop is an informative guide for novices, as well as a great reminder for the experienced. The information covered is suitable for both submissives and Dominants. You will learn about safewords, why, how, and when to use them. You will also learn the universal safewords we use at Roissy Val d'Oise when scening.
This workshop is required for Debutante and Dominant logs.
Please see the CALENDAR for a listing of classes.